Catherine Opie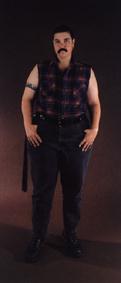 Catherine Opie, Bo, 1994
This is the first British solo exhibition for one of America's most significant contemporary photographers. Catherine Opie brings a deep understanding of photographic history and a breathtaking technical virtuousity to bear on the diverse subjects she photographs. Opie was acclaimed in the mid-90s for a series Portraits, which documented a group of transgendered lesbians and their complex body culture with its exuberant tattooes and piercings, muscles and facial hair. The series heralded what was to become the consistent concern of Opie's work: the endowment of ordinary or misrepresented subjects with beauty, grandeur and dignity. Whether photographing the sweeping freeway systems of her native Los Angeles, the undistinguished mini-mall buildings of the city's commercial strips, or the facades of private houses in Be Air suburbia, Opie's photographs are always precisely composed, exquisitely printed and poetic in their effect. The exhibition premieres a new series of photographs titled Domestic, intimate and joyous portraits of lesbian families living across the States, which celebate a domestic ideal quite different to the American Dream.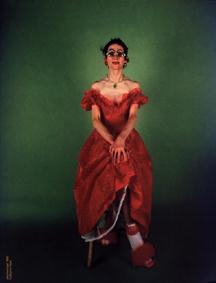 Catherine Opie, Jerome Caja, 1993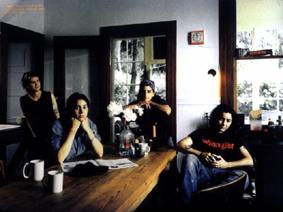 Catherine Opie, Flipper, Tanya, Chloé and Harriet, San francisco, California, 1995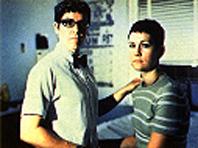 Catherine Opie, Melissa & Lake, Durham North Carolina, 1998.